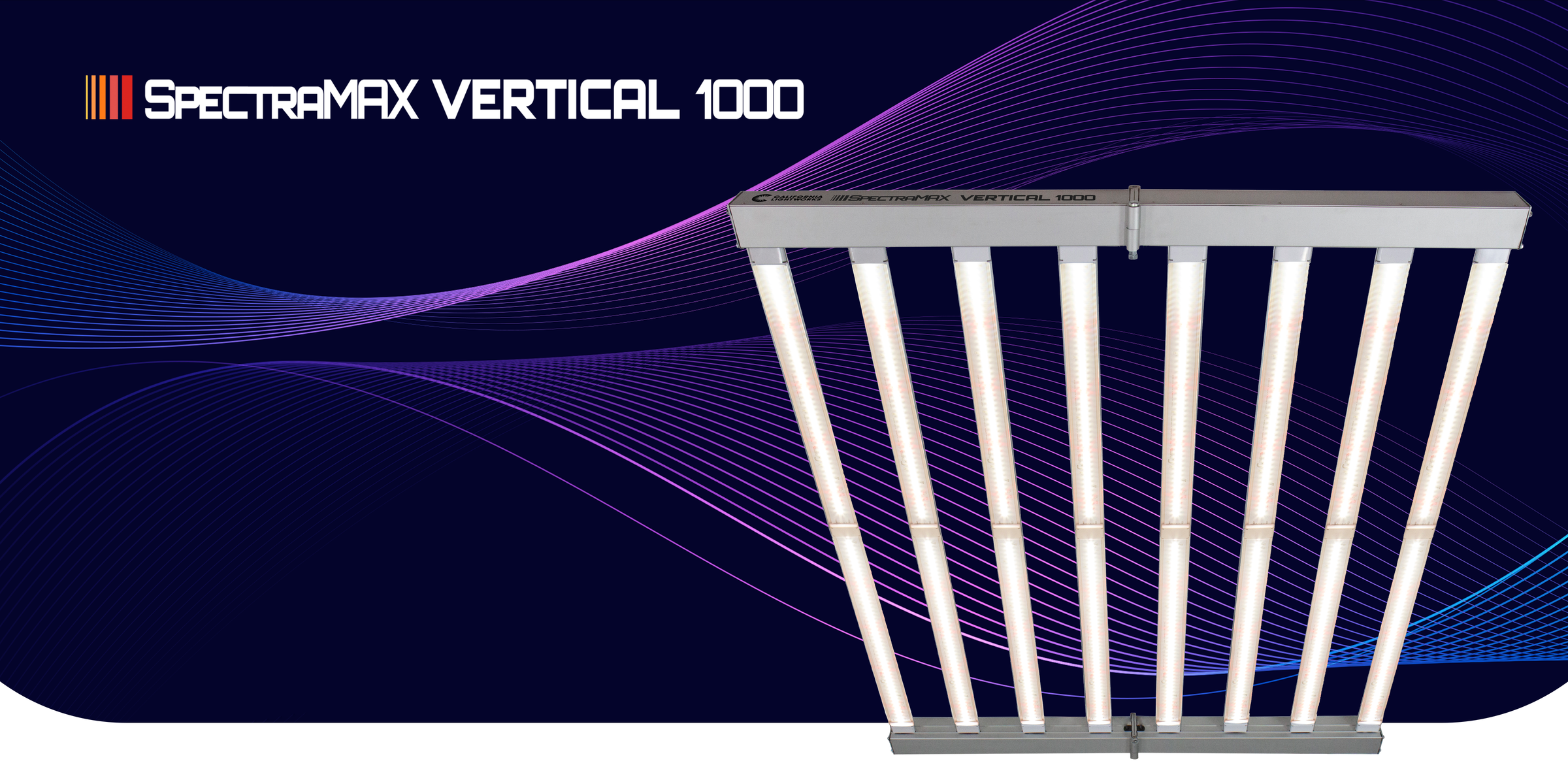 Introducing SpectraMax Vertical 1000
Discover The Power Of
Spectrum Control
Introducing the Most Advanced LED Grow Light
The new SpectraMax 1000 from California Lightworks is an extremely powerful, feature packed vertical grow light for indoor horticulture. The lightest all aluminum fixture in its class, the SMV-1000 features programmable digital spectrum control and the highest PAR light output we have ever offered. This combination guarantees to highest possible yields and the best quality results of any LED grow light on the planet.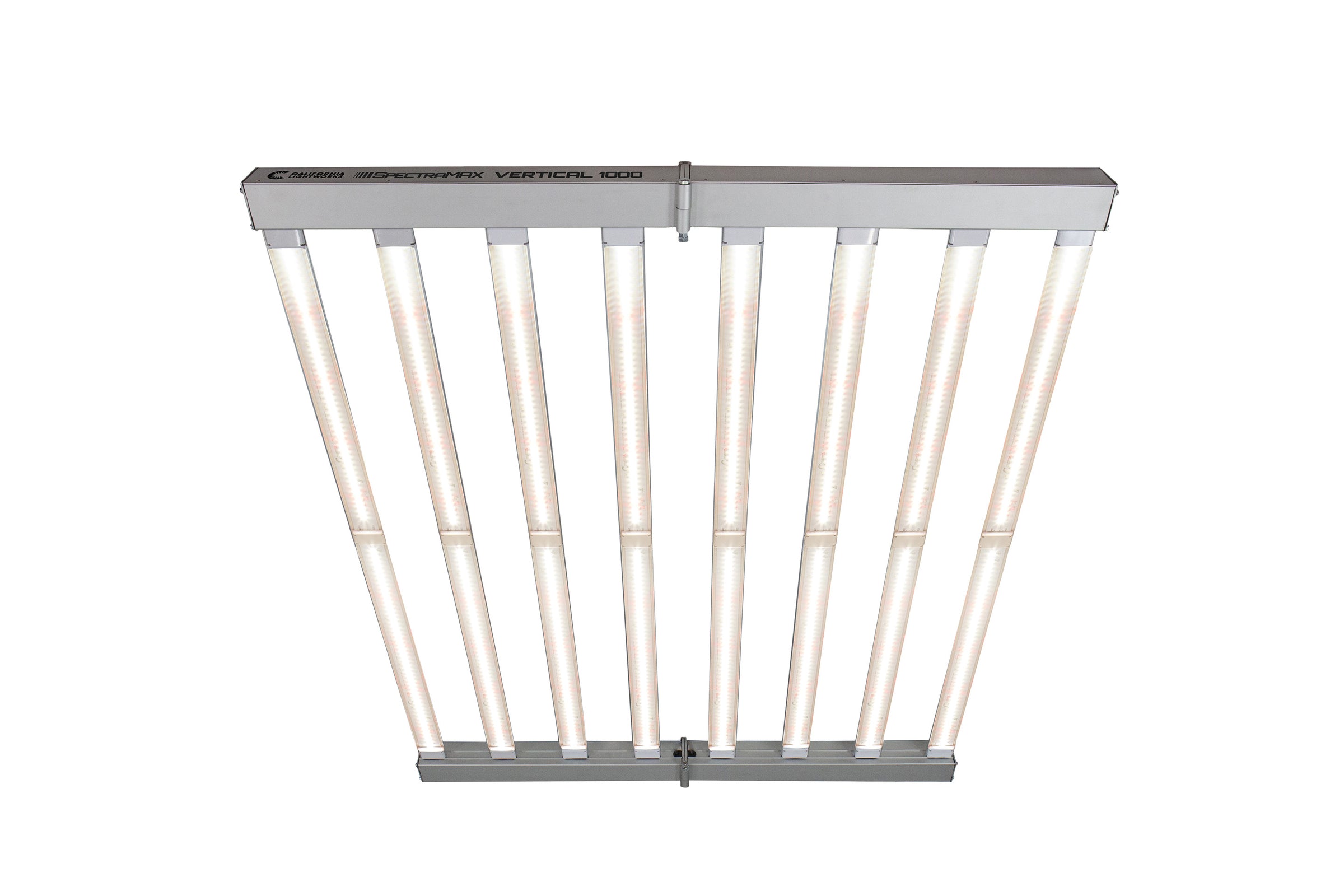 SpectraMax 1000
MORE LIGHT THAN YOU WILL EVER NEED
The SpectraMax Vertical 1000 puts out 2485 µMoles/s PPF which gives you over 1700 µMoles/m2/s PPFD over a 4' X 4' tray. While we do not recommend using such a high light level, this gives you the headroom to hone in on the optimal spectrum without sacrificing intensity.
SPECIFICAITONS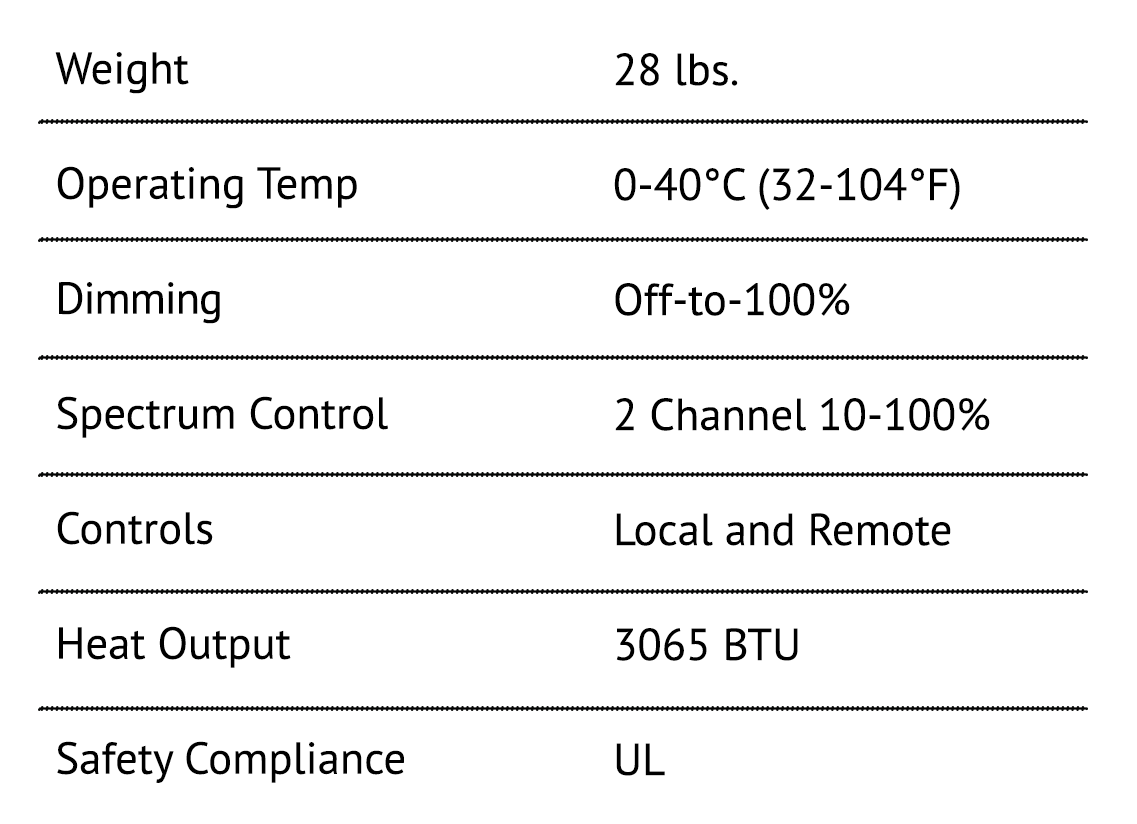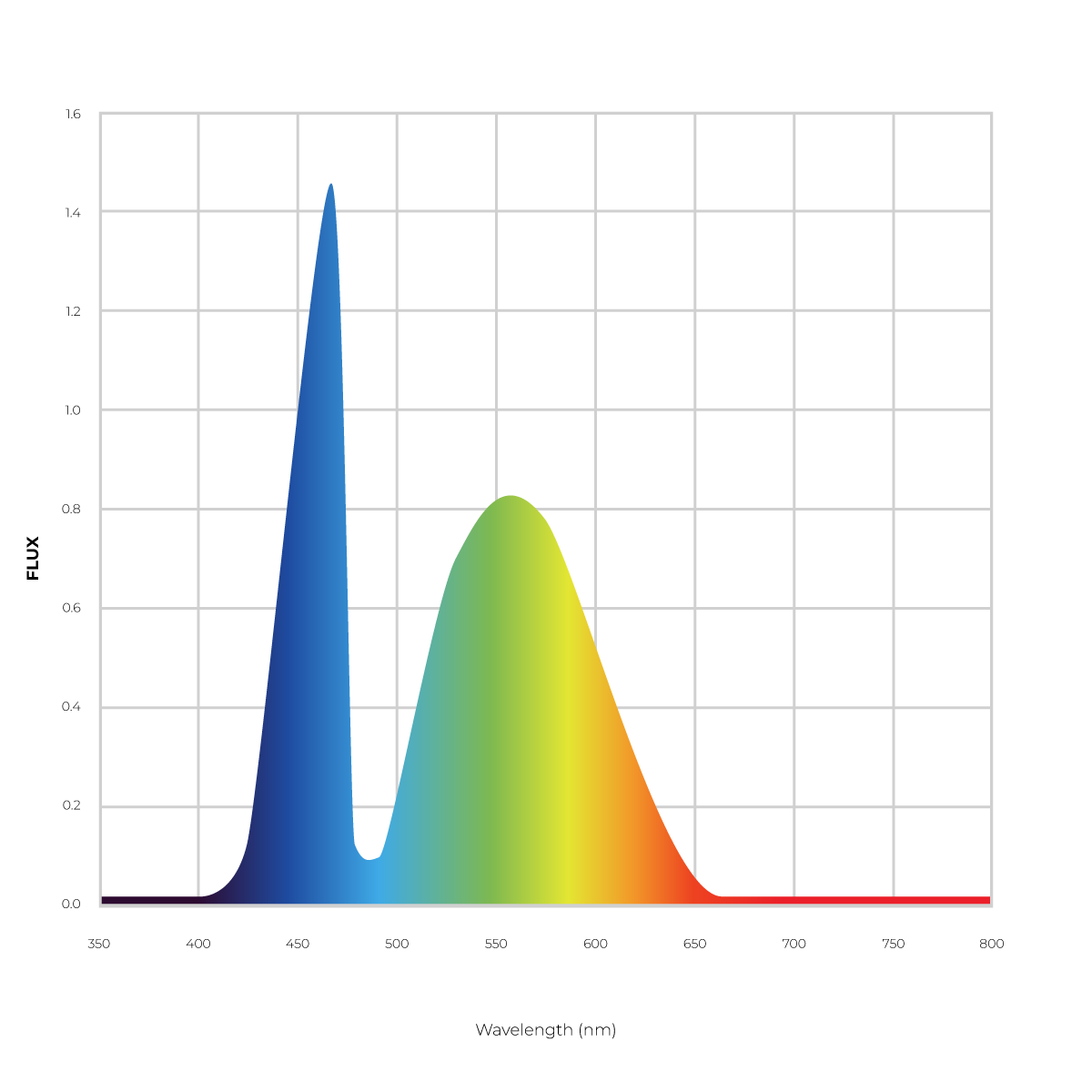 SpectraMax touch screen controller
It can control an unlimited number of lights from a single controller. It allows automated programming for spectrum control, 24-hour timer, and day/week/month calendar. Now it is possible to program an entire grow cycle automatically – varying the spectrum, the length of the day, transitions from veg to bloom, final finishing modes, sunrise/sunset – all in a low cost easy to program digital controller. The SpectraMax Controller features programmable 0% to 99% spectrum control over two spectrum ranges – White and Red.
INTERGRATED DRIVERS
Unlike most of our competitors who require large LED drivers mounted on the fixed or mounted separately on a rack, the SMV-1000 features integrated drivers.
This means that the fixtures can be mounted closer to the underside of the shelf allowing more room for plants. This also makes the fixture light weight and simplifies installation.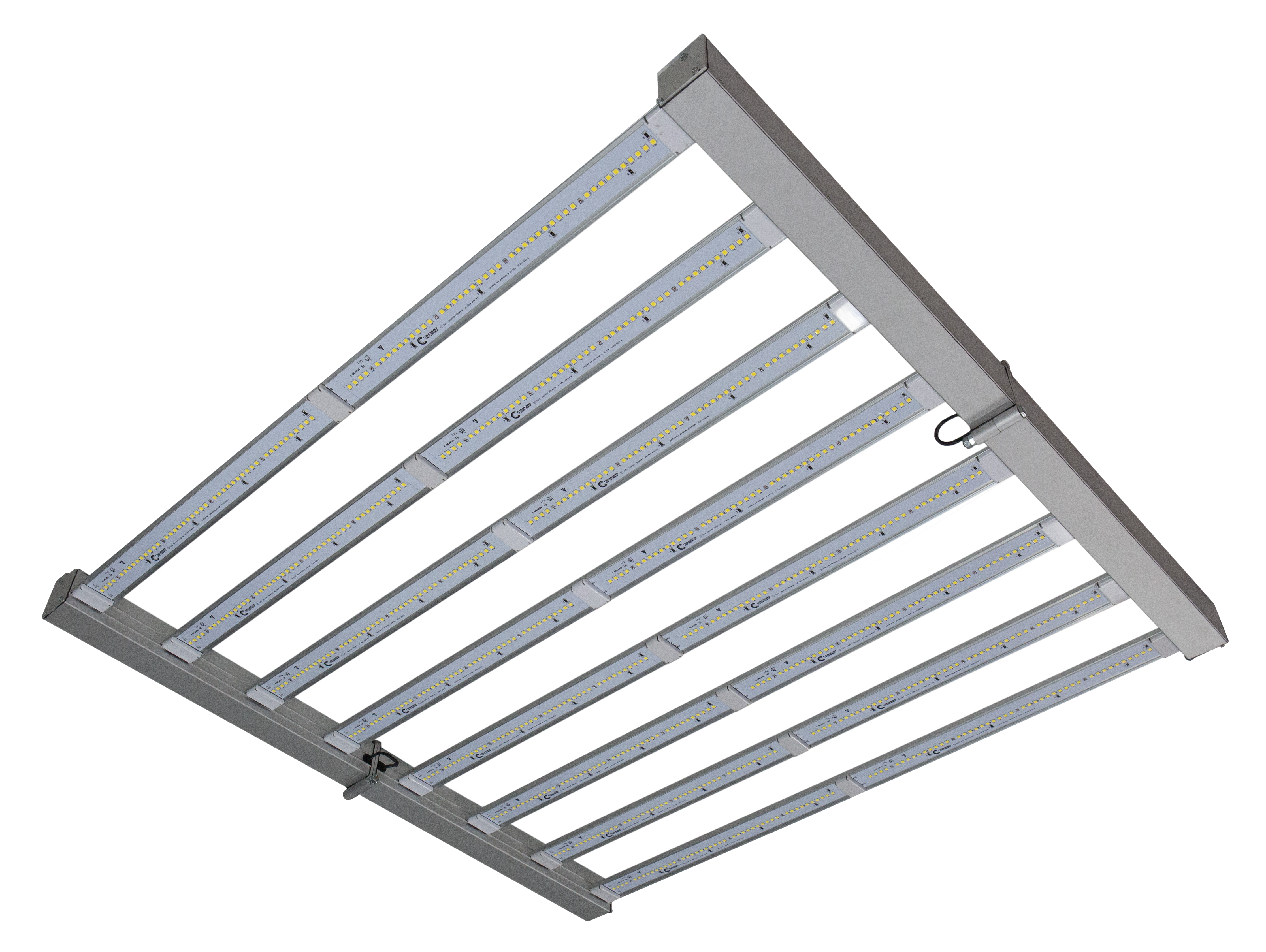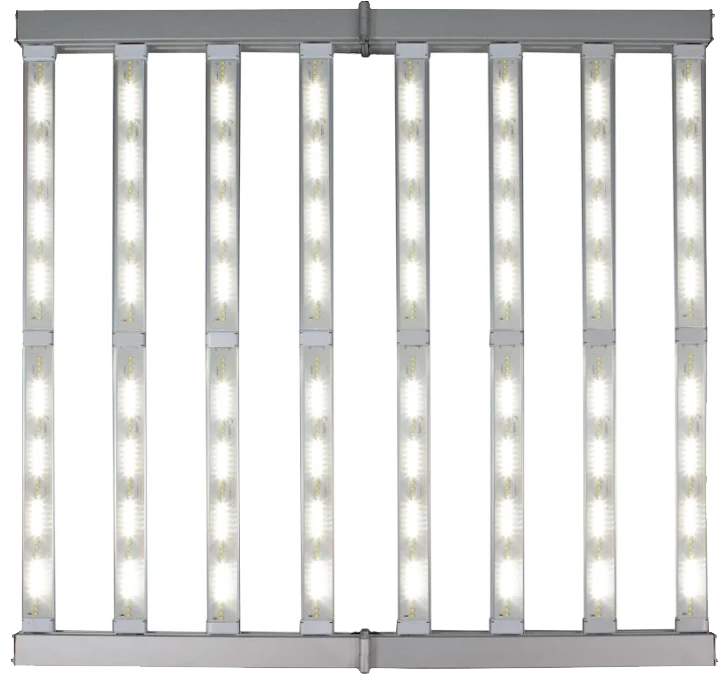 HIGHEST EFFICIENCY OSRAM LED DIODES
The SMV-1000 uses only top shelf Osram diodes with efficiencies up to 4.0 Micromoles per Joule insuring the highest light output using the least amount of electricity. Our LED diodes are designed to exceed 100,000 hours L90 lifetimes.
Contact Sales
Contact us for information on which lights are right for your application as well as free complete computerized light plans and grow consulting.
👍
Started using this light in my 2nd tent mid veg (5 Pine Tar Kush & 2 Hindu Kush) and has took over great so far swapping out my dual led's I was running . It corner to corners better than anything I've come across . Getting new growth in hard to reach areas no dinking around adjusting pots . Its a little on the spendy $ side but with lighting you get what you pay for . I definitely recommend
The best I've ever seen
I've just started using the light but it is definitely worth paying extra. Easy to use and it completely covers my 5×5 tent. Plants are growing like crazy
Working good but only couple weeks in.
Not set up yet.
I ahve not got these setup yet, but have been using california lightworks lighting for several years now with better then great results. So I will follow up after I get these new Spectramax 1000 light up and running.
Impressed
I've been running this light for 3 months now and am in the first two weeks of flowering. Very impressive results, plants veg fast had to keep raising the light. Started out with a 4x4 grow area and now those plants are taking up about 6x6 canopy because I let them veg a little too long. I have Mylar curtains surrounding the light and everything seems to be getting plenty of light for that size footprint with the Mylar. Even the limbs that aren't directly under lights are looking great. I will veg less next time to avoid this but overall I'm impressed.
Love it
Awesome light brightens my whole grow room.
Impressed Again
I just got this Spectramax 1000
I already see a marked improvement on bud development down at the lower levels of the plant!
I have bought knockoff LED lights they look bright to me but they don't produce buds like these lights do!
Thank you